Arbitri is very proud to present you its collection of 162 unique Santas! 
The Santas are NFT bound with a Licensing contract that gives its acquirer the legal right to exploit the work of art.
This solution is a jewelry of legal engineering that has never been implemented before by anyone.
Visit our dedicated pages:
– https://arbitri.ch/arbitri-xmas-tokens/ 
– https://arbitri.ch/sta-legal/ 
 Meet Cold Ben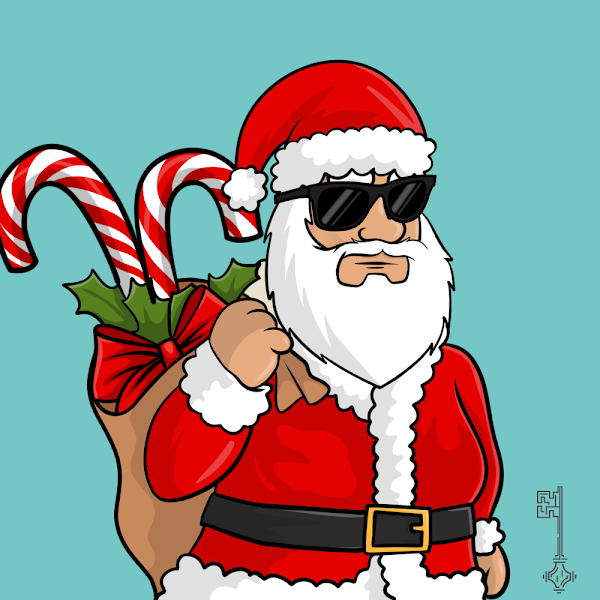 As an Acquirer you conclude a License contract and Issuance contract with the Issuer (Arbitri Sàrl).
What do I get by acquiring the NFT-token?
o An non-fungible token ERC 721 that serves as a proof of your contractual relationship with Arbitri ; o The NFT token embeds no rights; o The loss of the NFT token or its access does not nullify the legal relationship.
What is the license's content?
§ The license rights on the copyrights of the WOA, i.e. the image, its related rights and derivative works; o Type of license
§ Exclusive: You alone can exploit the work.
§ Worldwide: everywhere in the World.
§ Commercial: includes commercial use
§ Term: ends 20 years from the time of its issuance (conventional renewal is automatic and possible) o Content
§ Including present and futures rights over the wok regarding:
· Use: o Produce copies; o Distribute the work; o Broadcast the work; o Make it available to the public. · Perceive all the pecuniary rights attached to the work; · Right to terminate the License / Issuance contract · Right to transfer the token via blockchain
§ Excluding notably · Patents, trademark, personality rights, moral rights of the artist.