What's the fuss about Switzerland & blockchain?
You might be an entrepreneur or simply someone curious to know why Switzerland is often recommended for setting up a blockchain project.
 Besides chocolate, cheese, banking and alpine skiing, the country has gained a solid reputation within the blockchain industry. This contribution explains what we believe are the main reasons why Switzerland is placed so high at the top of the list of the best destination to drop off your luggage as a blockchain entrepreneur.
Why settling for Switzerland?
Amongst the arguments in favor, we can mention the following points:
Philosophy & History Switzerland is a country without any natural resources, which has been moved through its history by a stream of liberalism thinking. Probably thanks to this Swiss mindset, it hosts countless leading tertiary industries, and amongst some of the most prominent blockchain projects (e.g. Ethereum, Cardano).
Political system Swiss politics is based on decentralization. The country is composed by 26 independent countries (cantons) since the Middle Ages. The political decision-making (consensus) is made based on a decentralized governance model between peers. Each canton has freedom over a few economical aspects. Political parties can propose new legislations at the canton's level. In this vein, we note that a motion on the adoption of blockchain is being proposed by Arbitri's CEO, Gabriel Jaccard. The decentralization is much more natural here than anywhere else as it existed for much longer. The country is also known for its political stability, which helps projects grow in the long-run.
International center

Being at the center of Europe and not a member of the European Union, Switzerland follows a tradition based on neutrality and internationality. Geneva & Zürich are small cities numerically speaking (e.g. only 500'000 inhabitants in all Geneva) however just as important in their aura compare to some world capital. Further, Switzerland is a small country but it is not either a micro nation.

Financial center Switzerland is home to huge capital and high net worth individuals. Consequently, it is relatively easy to raise capital and develop projects.
Taxation Taxes are quite low. For instance, VAT is 7.7% and most companies are taxed between 11% and 15%.
Image Switzerland inspires trust and seriousness, hence any Swiss governed project benefits from this image. This impression is based on the assumption that the Swiss system is fair and project that would not be meeting those aforementioned assumptions would be naturally excluded.
Competence Low tuition cost for attending world class public Universities (e.g. EPFL) and world competitive salary has led to a highly competitive employment market and a meritocratic society. People are often thriving for excellency as the average level for any job, and average expectations are high. Citizen are most often highly educated and speak between 2 to 4 languages.
Efficient Administrations Swiss administrations are mostly highly efficient and comprehensive towards innovation. This is also observable in the blockchain industry where internally most public administrations from major cantons lead blockchain initiatives themselves.
Law & Legal certainty Switzerland paved the way for crypto regulations (e.g. DLT Act of 2021). Most of the blockchain use cases, even the most innovative ones, can be answered with a clear legal path to follow. This leads to legal certainty, which helps entrepreneurs building their projects on solid foundations. 
Community & ecosystem Blockchain communities are global and well organized (e.g. Crypto Valley Association). Switzerland has a very innovative ecosystem with many blockchain service providers bringing real added value use cases.
In the con column, the only point would be
A highly developed ecosystem comes at a price. Consequently, a blockchain project often ends up being more expensive to set up and maintain in Switzerland.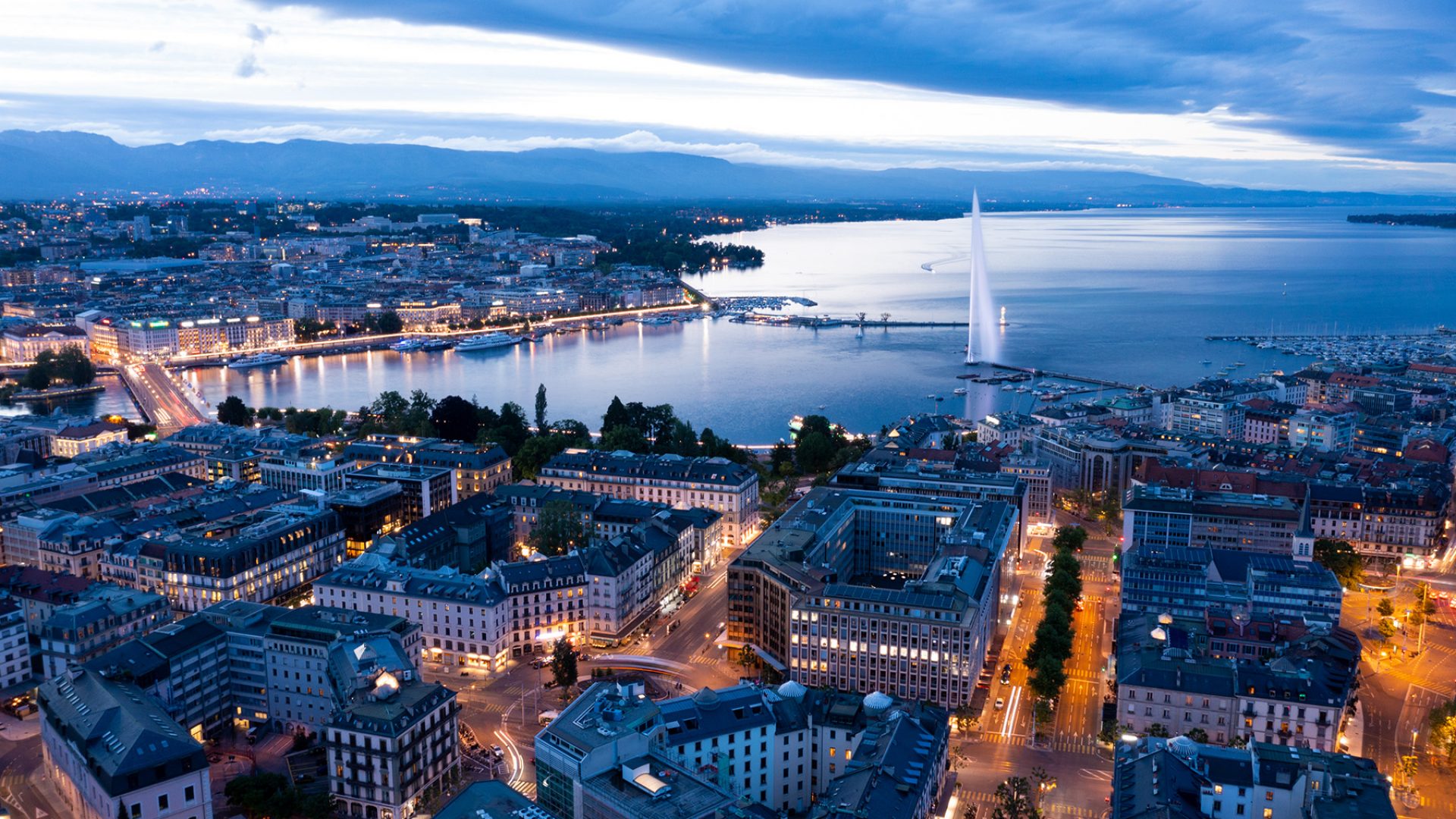 Example of an innovative legal structure
Vehicle: Association is preferable in terms of legal vehicle. Amongst the arguments in favor, associations are highly malleable vehicle and not supervised by any particular authority.
Association n°1 organizes the DAO, gives legal effect to votes, creates a point of jurisdiction and applicable law (e.g. via arbitration), helps defending the interests of token holders, holds the IP, … .
Associations n°2 helps lowering the tax of the whole structure whilst following ideal (e.g. ecology) and organizational (e.g. know-how teaching) purposes.
Company regroups all commercial activities of the project. It may employ developers, evt. request licenses depending on the scope of its activities. It is owned by the Association n°1, which is directed (governed?) by the DAO.
DAO plays a central role as to the decision-making, be it directly or indirectly. All entities may add provisions in their statutes setting the DAO(s) as decision-making bodies. 
Why not anywhere else?
The implementation of a project should be studied on a case-by-case basis. Many countries deserved honorable mentions. However, it is not always easy to determine whether arguments fall into marketing hype sometimes led by countries themselves. In our view, currently no jurisdictions compare to the uniqueness of Switzerland and compete with the lists of arguments presented above.
Who are we?
Arbitri Sàrl is a one-stop-shop based in Geneva Switzerland. We bring together a multi-domain know-how in the field of blockchain technology. We offer legal, technical and tokeneconomics advices and services. 
Contact : info@arbitri.ch